When I got my HTC Desire a few months back, it truly revolutionised the way I ran my life and how I interacted on the move.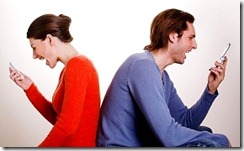 Back on my old Nokia N95, the limitations of the Symbian operating system and the lack of any proper push email service really stifled what I could do with my phone. Sure I could view Youtube [When it decided I could,] and surf the web [with it crashing every now and again], but there was no proper integration with social networking services. The Facebook "application" was just a link to the mobile version of the site and Twitter was nowhere to be found.  Here ends my Nokia rant.

The HTC Desire, from the box, was such a refreshing experience. Things just worked, everything flows, applications talk to each other and Android's eyecandy really helped to set it apart from my old Nokia.
Now to the main point of this post, Google's integration in this phone. Don't get me wrong, this isn't a bad thing at all! It just works. I have all of Google's services at my beck and call at any time. Push GMail to my phone, Google's Calendar service in the phone's calendar, Contacts synced with the other services Google offers and my Youtube with its favourites. Well. Google Docs is missing at the moment, but I suspect it will appear very soon.
I write this post because I was imputing in my timetable into Google Calendar and totally forgot that I had my calendar on my phone synced with it, 10 seconds later I look at my phone, bam, there it all is, ready to go.
It makes me wonder how much Google does run my life…